My Career
How to Optimise Your LinkedIn Profile in 20 Steps – Part 2
Updated for 2022
This is the second in a 2 part series on how to optimise your LinkedIn profile. It is specifically targeted at job seekers but these tips will help anyone wanting to make their profile really stand out. Click on each point for more details. Read the first part of this blog post here:
11. Use Status Updates to Stand Out!
12. Comment on Updates from Other People and Companies You Follow
13. Join Relevant Groups and Discussions 
14. Get Involved in Volunteer Work and Causes
15. Be Specific About Your Education
16. Network and Connect Actively
17. Extend LinkedIn with Mobile Apps
18. Become a LinkedIn Power User
19. Showcase Your Achievements
20. Write a Summary of Your Career
According to Earthweb, 87% of recruiters use LinkedIn (LI) to find candidates with approximately 60% of job seekers using online boards such as LinkedIn to find work. This presents a huge opportunity if you use LinkedIn well and make sure your profile is up to date and well optimised.
11. Use Status Updates to Stand Out and Optimise Your LinkedIn Profile!
Status updates on LinkedIn offer a great way for you to stand out. There are a lot of ways you can post status updates, including sharing quotes, images, industry insights, news about companies you are interested in, ask questions, share infographics, videos and other rich media and more. This is one of the best ways to optimise your LinkedIn profile.
Make sure to engage with other people's content as this helps you to get noticed. Don't just like an update, comment and share interesting posts from other feeds. Do searches for your job title and follow other people and companies that include these positions.
It's not just about sharing your own writing and blog posts, consider sharing other people's blog posts, articles, videos and anything else that you think might be useful. Adding your own commentary and insights will ensure that your content is unique and you are not simply plagiarising other people's work. Curating interesting and useful content is currently considered one of the best ways to get noticed online.
If you update your LI status daily with new and interesting information that is both original and curated you have a much higher chance of standing out.
Don't forget to inform those people whose content you have used so they can also share your post among their networks. Most people love to know that their blog post or content was useful and has been shared. Make sure you give full credit and a link back to the original content.
12. Comment on Updates from Other People and Companies You Follow
Make sure that you regularly comment, share and follow people and companies who offer relevant, valuable and useful information and content. By sharing their status updates you will add value to your own networks and gain friends and followers. People are far more likely to share your content if you reciprocate and share theirs.
This is called "building social equity" Keep to the 80/20 ratio for sharing other people's content to your own. It is important not to over promote yourself or you may find yourself losing followers.
13. Join Relevant Groups and Discussions
Consider joining or setting up a LinkedIn group. LinkedIn groups are informal communities that are generally built around a profession, niche or industry. Joining groups and discussions on LinkedIn is a great way to develop new professional connections.
It is important to only join groups that are relevant to you and your career. Make sure the groups are going to increase your chances of better networking, connections or understanding of an industry. It is not worth wasting your time (or the group's) on joining with people who aren't interested in what you have to offer and vice versa or where it seems to be a lot of promotional or spammy content.
Check out this guide on the top 10 LinkedIn groups for jobseekers.
Apart from the obvious networking advantages of joining groups, it can give you the opportunity to not only look for a job but to build and foster relationships with hiring managers, professional networks and other HR executives. You can also, often, get advice for your current position.
You can message anyone in your group for free which means you can use a group as a great way to network and connect with people who could be very useful for your career.
Groups can be a great resource for finding out industry information and updates.
14. Get Involved in Volunteer Work and Causes
LI gives space in your personal profile for any past or current volunteer work you may have done or are currently engaged in. Insider Guides has written a great article on how volunteering can help you get a job.
Do a search using relevant keywords to find something in an industry or non profit that you are interested in volunteering for. Sometimes reaching out directly or finding a volunteer page on their website can give you additional opportunities.
LinkedIn provides opportunities to volunteer your "time and talent" to serve on a non profit board of some other type of skills based work. You can also help in online industry based forums where people ask questions and seek the advice of an "expert". By setting yourself up as an expert in a particular field, you will increase your chances of being found by potential employers and headhunters.
Make sure to add your volunteer experience in your profile along with any relevant skills you may have gained.
15. Be Specific About Your Education
Let prospective employers know your educational qualifications and attainments. It's important to be completely honest and don't embellish your achievements.
This professional social networking platform can find other connections from your past educational institutions. These people are often excellent networking connections and may be happy to introduce or recommend you to other colleagues. It is not always easy to gain new connections on a professional social media platform like LinkedIn, if you have something from your past in common, you might find they can connect you to someone with the perfect job for you.
Make sure you stay completely honest when giving your educational background. You never know when your next interviewer might have gone to the school you're not being completely honest about.
If you're wondering how to add, edit or improve your educational profile settings, this article gives a clear outline of how to do this in just a few steps.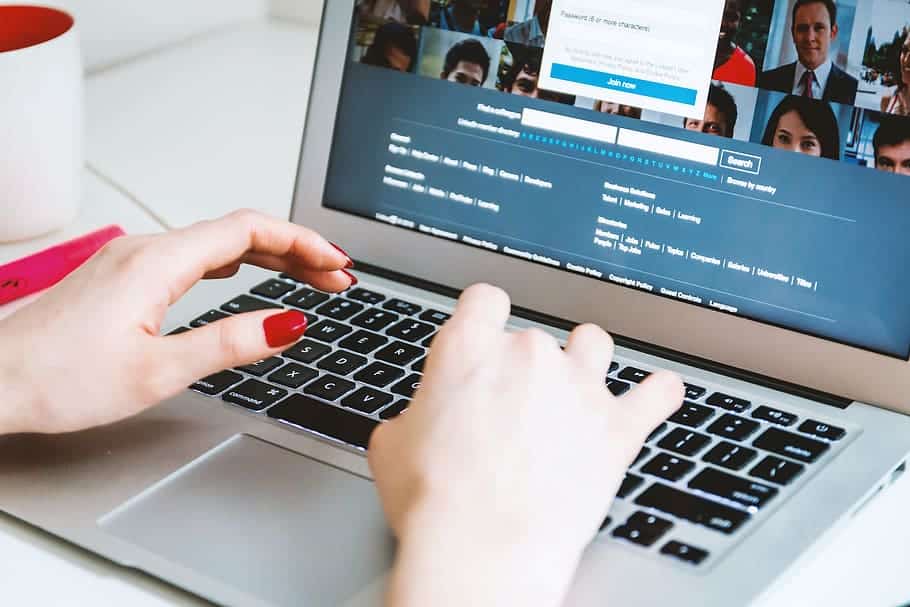 16. Network and Connect Actively
It's not easy to make new connections on LinkedIn. However, it is recommended to aim to get the maximum published (500). There have been a lot of myths over the years about different features getting unlocked when a person hits 500 connections. This is not the case, the only thing that happens is that your publicly displayed number stops increasing.
The best way to request a connection is to make a personalised request. Make sure you tell them who you are, how you know them (did you meet at a conference, meeting or are they a connection with someone you know?), why you are connecting with them (give them a reason to connect with you). Salesblink offers some great tips and templates for connection requests.
It is important to be careful to only try to connect with people you know or you can show some sort of connection with. While you are entitled to try to connect with people whose email address you don't know, once you have had a number of people hit the "report spam" or "I don't know this person" you can get put in the "LinkedIn jail house". Once this happens you will be required to include your email address in every future contact and this can greatly reduce your ability to connect effectively in future.
If you craft a personalised message, do your homework and know a bit about the person and mention who and what you have in common, you should be fine.
Once you are connected, stay connected. Don't neglect those connections you worked so hard to get.

17. Extend LinkedIn with Mobile Apps
Using LinkedIn's mobile app allows you a lot more freedom to check posts, make connections and update status posts. It means you can respond and comment on the go.
Business2Community provides a rundown of the best features of the LinkedIn mobile app. There are a lot of features that are not available on the desktop version so it's worth adding it to your phone to take advantage of these tools. Some of these include: adding images from your camera roll, send a meeting location and one of the most time saving tools, voice recording.
Voice notes are one way to personalise your messages on LinkedIn. If you're not sure how to record a voice note, John Espirian shows you here.
It's estimated that in 2022, about 57% of users access the network by mobile devices. If you haven't downloaded their app, it might be time to think about it and learn how to use it to maximum advantage.
18. Optimise your LinkedIn profile and become a power user
To become a LinkedIn power user, you need to have a complete profile, publish regularly, be active on the platform and connect with and network with more people.
Make sure you have done some search engine optimisation for your LinkedIn professional profile. Combining this with your professional profile image, public profile URL, skills endorsements and professional experience, you should be easier to find by prospective employers.
Following these 20 steps to ensure your LinkedIn profile is properly filled out and is as professional as possible will increase your chances of becoming a LinkedIn power user.
One sure fire way to improve your LinkedIn profile is to use Google to search for the job you want + LinkedIn. Click on the first few results to check out profiles and statistics and information about that job.
This should give you some inspiration for crafting a winning profile.
19. Showcase Your Achievements
LinkedIn allows active users to showcase their achievements. This is a great way to show future employers the awards, certifications and other accolades that you may have won over the years.
InterviewIQ gives some great tips for how to write about your accomplishments to make your LinkedIn profile stand out for potential employers.
Another excellent way to showcase your achievements is to provide work samples. You can provide these in a range of formats, including PDF, image (jpeg, png), video etc. Case studies where you discuss a problem that you solved and how it was fixed can be a great method to demonstrate your skills and expertise to future employers.
Use social proof and leverage the reviews, endorsements and awards you have received to give potential employers an idea of what others think of you.
20. Write a Summary of Your Career
Your LinkedIn summary is like a bio. This is the most important powerful personal branding tool you have. By crafting an effective summary and write your own personal story you can stand out to potential business owners and employers. Make sure your online profile matches your real world self.
If you want to optimise your LinkedIn profile, it should be keyword rich and use additional keywords that are likely to be searched by potential employers.
If you are job hunting, your summary gives you the opportunity to show prospective employers what is important to you. It is prime real estate and when combined with your headline, can help convince a head hunter to contact you for an interview.
If you don't fill in your summary, the first part of your profile they will see is your experiences section. This does not provide a focus for recruiters or hiring managers. A summary will help point them in the right direction.
If you want to do a deep dive into the best strategies to write a powerful LinkedIn summary, check out Jobscan's blog post.
These 20 tips should help you make your LI profile stand out for future employers and head hunters. For more info about careers, IT jobs and more, check out other articles in the Launch blog.