News
Top 10 Sydney Meetups for Tech Professionals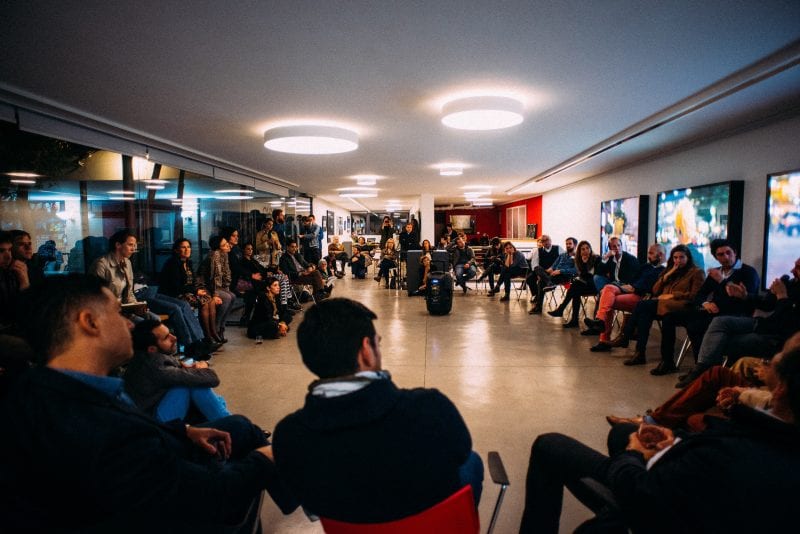 There is no shortage of Sydney Meetups available to help an ambitious tech expert with their professional development. However, with so many now in operation, we understand it can be tough to filter through to the good stuff. Allow us to save you time and pain going through the arduous process.
Here are our picks for the 10 best Sydney Meetups to educate, inspire and challenge tech professionals.
Only have a lunch break to spare? Well then, the Pivotal Labs Sydney meetup is for you. The group hosts speedy lunchtime learning that is information rich and fluff-free.    
For those who love all things tech and want to keep an eye on emerging and disruptive technology, Disruptors in Tech is just the forum. This group is tech agnostic and designed to be interactive, bringing together the best minds in Sydney to discuss some of the most fascinating new technologies.
These days every company (or at least the tech department) is taking a "startup approach" to the operation of their business. Whether you're part of a startup or not, the Sydney Tech Meetup is an excellent source of insight into what's happening in the tech startup community and what innovations are hitting the market.  
Perhaps you're developing awesome new products in VR or AR, or you want to learn more about this seriously cool tech. Whatever the motivation, Virtual & Augmented Reality Sydney have a regular meetup deep diving into what's happening in this space, as well as dedicating time for you to test drive it.
Design Thinking is increasingly popular as a human-centred approach to innovation and solving complex problems. Sydney Design Thinking Meetup attracts attendees from a diverse range of design practices. The meetups are informative with guest speakers, while also giving attendees an opportunity to ask questions and create conversation around the topics.
Are you interested in extracting value from data, using advanced statistical, computational and analytical tools? Data Science Sydney meets once a month to do just this. They discuss advanced machine learning, feature extraction, outlier detection and deep belief learning methods. They are not limited to one method; the group talks explore all.
If you're in the UI and/or UX space, Sydney UI/UX is the place to go to meet your people, share insights and discuss the latest tips, tricks and trends. The group meets once a month and often hosts guest speakers from businesses across Sydney to explain what they're doing in UI/UX.
DevOps Sydney meetup gets together each and every month to host an extremely well-organised event all about learning and sharing information on the DevOps movement. This meetup is for anyone from a development and operations background, including professionals, hackers, managers, and engineers. Alternatively, anyone interested in learning more or transitioning into this space.
To all the Node, V8, or JavaScript peeps, get along to Node Sydney. Whether you're a beginner or advanced, Node Sydney works hard to make their meetups inclusive, accessible and informative to every level. You will hear about patterns, practices, interesting npm packages, and demos. Sure to leave you with the urge to build something new.
Another group that makes a significant effort to be inclusive and accessible to all is the React Sydney meetup. Junior to Senior, you can be sure to take away valuable insight from this group of React enthusiasts. They run in-depth talks and leave plenty of time to questions and networking.
If you're looking for more than a Meetup to develop your career, Launch Recruitment can help you to take the next step. We are an IT recruitment agency in Sydney, Melbourne & Brisbane specialising in:
Call us today on 1300 452 986 or connect with us via our contact page.